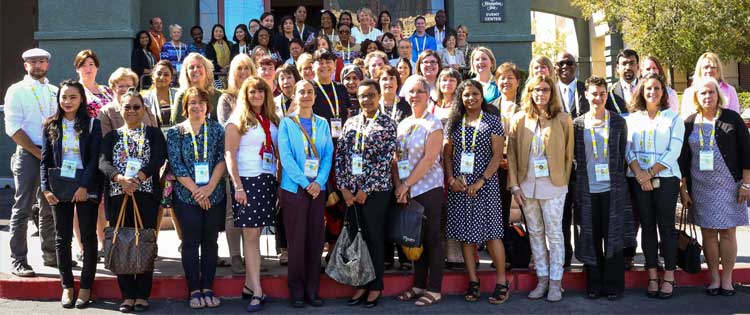 About Magnus Group
Magnus Group (MG) is initiated to meet a need and to pursue collective goals of the scientific community specifically focusing in the field of Medicine, Sciences, Engineering, and technology to endorse exchanging of the ideas & knowledge which facilitate the collaboration between the scientists, academicians and researchers of same field or interdisciplinary research.
Magnus Group is proficient in organizing conferences, meetings, seminars and workshops with the ingenious and peerless speakers throughout the world providing you and your organization with a broad range of networking opportunities to globalize your research and create your own identity.
In a very short duration, Magnus group succeeded in mounting a unique platform for professionals, budding researchers and experts from different countries, universities, hospitals, research institutions, industries and companies, building an opportunity to easily socialize and discuss their goals, techniques of research, latest science discoveries, facts and news. Our organization runs promptly with dedicated and proficient employees' managing different conferences throughout the world, without compromising service and quality.
Who Are We?
We, Magnus Group, are a global conference and event organizer dedicated to our mission to deliver the type of quality and creativity that exceeds expectations. Founded in the USA, we started as a fresh and young Professional Conference Organizer, and have now grown to a proud 100-120 member team of hard-working employees. Participation from 120 different countries and 2000 different universities/industries/labs have contributed to the success of our conferences. Through them, we have gained immense market knowledge especially in the realm of Medicine, Science, Engineering and Technology.
What Do We Do?
As high-end scientific event organizers, we plan and execute international conferences, meetings, seminars and workshops that bring together modernizers, keynote speakers and visionaries, on the same platform. We provide the best content, an excellent delegate experience, exceptional networking opportunities with equally passionate professionals, and a great association to be in touch with people personally. This facilitates ideas, innovations and knowledge sharing, changing the way we connect with the continents and facilitating the people around the world to network globally.
Why Us?
We have mastered the art of smooth planning and execution when it comes to international scientific events. We bring more to the table than just cost benefits. From having a firm grasp on all the minute details to global awareness of the industry and its trends, we ensure that your event is an end-to-end success story. Our added value and understanding can be leveraged by increasing event attendance or generating sponsorships through high-level contacts and supplier influences. At the end of the day, we understand what is crucial and what needs to be done, and how.
Our Mission
Magnus group strongly believes in research and disseminating valuable ideas and information of renowned personalities to those who will benefit from it. Our mission is to become the providers of the best content, excellent delegate experience, and exceptional networking opportunities to passionate professionals in the field of sciences, medical and technologies.